Sunday, July 20, 2008 by Clara
Well, this weekend really has been a weekend of firsts! The lovely Charlie over at
Charlie's Digiscraps
has given me a blog award. Charlie is one of the digi-girls over on the EB Scrap Chat forum... she is always keeping our thread moving and giving such wonderful feedback on the LOs that are posted... She's also pretty new to the whole blogging thing, so please head on over and check out her blog and send her some love!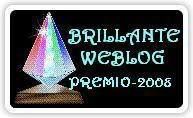 This award has rules:
1. Please put the logo on your blog.
2. Add a link to the person who awarded you.
3. You must nominate 7 fellow bloggers for this award.
4. Add links to the recipients.
5. Leave a comment so the recipients know they have received an award.
Pretty tough picking only 7 blogs, but here are the blogs that I am going to give this award to -
1.
Sheye Rosemeyer
- This has to be my all time favourite blog. An inspirational woman, who has experienced such heartache in her life with the loss of her beautiful daughter Ava... Sheye has moved me so much with her story... Every parent should read her story - I look at and appreciate life in a completely different light since discovering her blog last year. And as if she was not blessed enough with the gift of being able to write so amazingly, Sheye is also a *brilliant* child photographer... her photos capture such innocent moments and evoke such wonderful emotions... she's one of my idols of photography.
2.
Donna Duncombe Designs
- One of my first online digi-scrapping buddies, she's recently made a foray into designing and is designing some fantastic kits. She's a lovely person and can be a bit offbeat with her humour which I love. Love her to bits for her encouragement with my digiscrapping work!
3.
Bao Comment
- My SIL's blog... being away from Adelaide, I just enjoy catching up with what's going on in our hometown and in her life. She's just like a real sister to me... love her heaps. If you're into handbags, you have to check her blog out for some photos of some great bags!
4.
Phoon's Flight
- My SIL's partner's blog (could it get anymore complicated?!... :p) He's an all-round great guy and blogs about the charity work he does... He dresses up as a Star Wars sandtrooper (similar to the stormtrooper) and goes to functions to help and entertain disadvantaged and disabled kids... He also does fundraising... and walks for miles in his costume (which is not all that comfortable and can get pretty hot, but he's dedicated to the cause!) It's great reading about what he does and he has such a passion for it.
5.
One Crafty Mumma
- I love visiting this blog just for crafty inspiration... she does terrific creative stuff with her kids and she's a traditional paper scrapper... At the moment I'm just loving the felt food she's been making.. it's too cute! I wanna make some!
6.
According to Our Family
- Maria is an old friend of mine who only recently has made the foray into the blogging world. She tells such adorable anecdotes about her 2 little boys.
7.
Bakerella
- I have only recently discovered this blog, but man... everything looks *DIVINE* on this blog... just wonderful eye-candy and sooo droolworthy! I enjoy baking and I have a soft spot for cupcakes... so I hope one day to be able to make and decorate amazing cupcakes (Currently, I make average cupcakes and can't decorate to save myself!)... When I don't have a 20 month old who wants to eat all the cake batter, I'll think about actioning this plan...